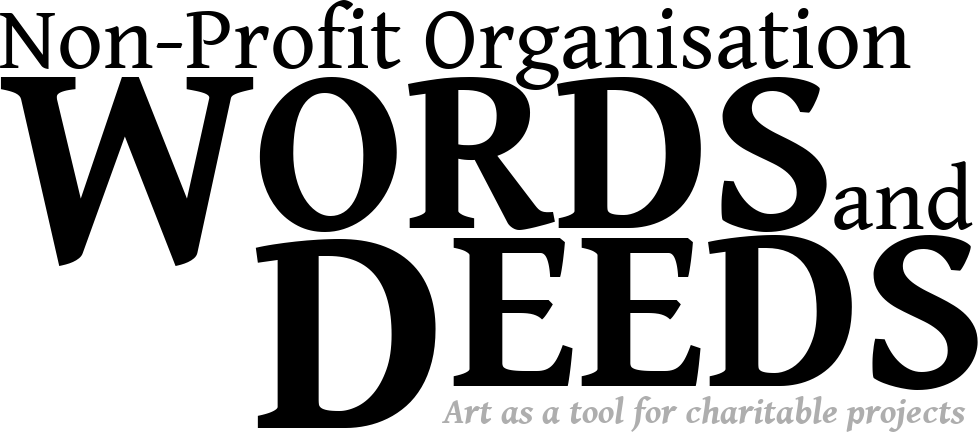 Non-profit organisation WORDS AND DEEDS
Art as a tool for charitable projects
The non-profit organisation WORDS AND DEEDS collaborates with psychosocial institutions, aid associations and cultural associations with charitable purposes for innovative projects. We want to implement "words and deeds" together with our network of artists to set up supportive projects. We see art as a tool for healing, but it also promotes important issues, raises awareness and can be used as a tool to reach target groups, where they are.
Our non-profit organisation WORDS AND DEEDS is:
●  a safe place to dream, network, hope and realize.
●  a network of artists of all genres, who want to help the world and people.
●  an innovative tool. It enables our art to bring positive change and hope.
●  a guidepost. We want to show people who are searching where they can get support. We would like to cooperate with like-minded organizations to carry out joint projects.
●  a publisher for topics such as depression, panic attacks, questions of meaning, joy of life, etc.
Founder Eva Surma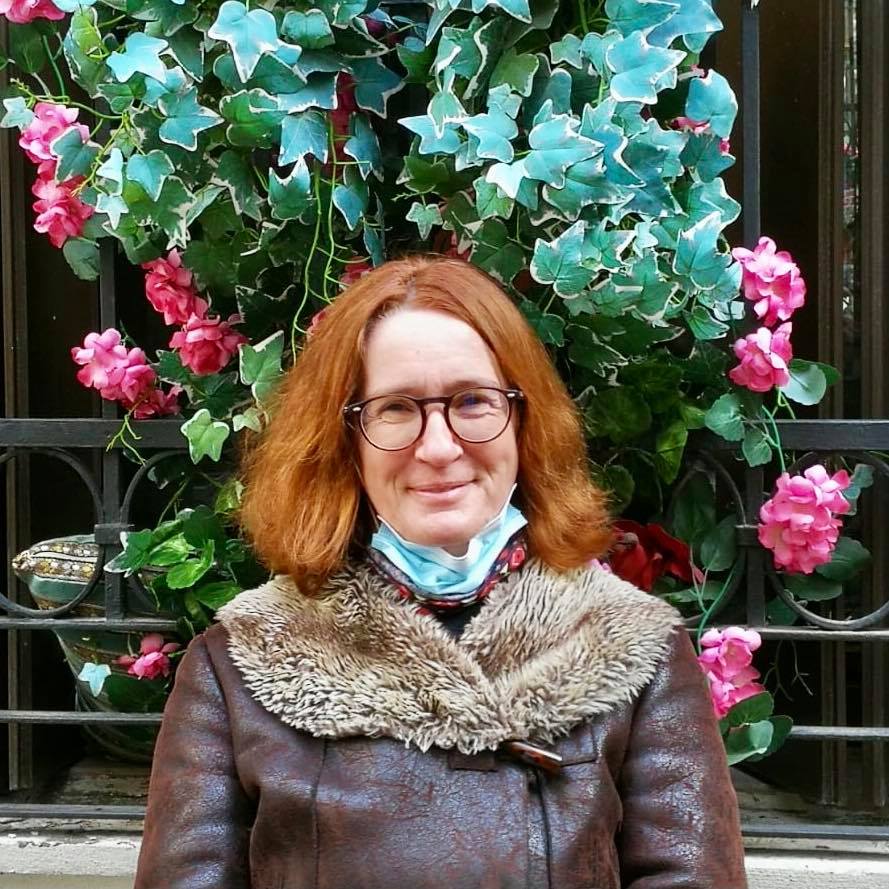 Founder Mark Klenk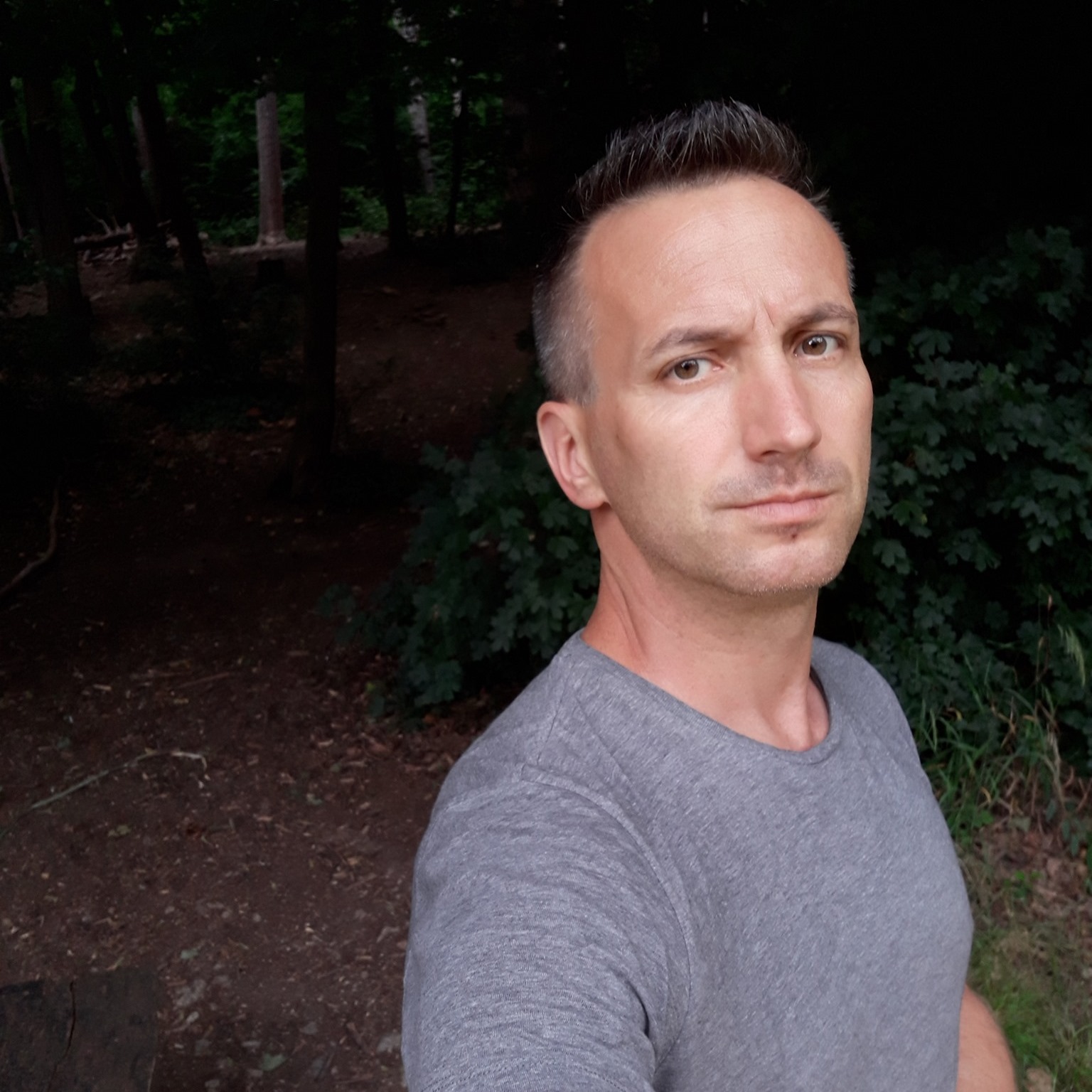 Eva Surma
works as a German language trainer and as a womens' counselor. Since 1991 she has been working full-time with people's wishes, dreams and sensitivities. She currently lives in southern Styria, works for the verein-freiraum www.verein-freiraum.at with 'Piefke' Jens Reuschel in Trieste for the Free Radio Salzkammergut.
She is the true feminist in https://cba.fro.at/series/ein-piefke-in-triest. She also has a blog on the essential topics of her world - www.evasurma.eu - and is always happy to receive new input. As a passionate writer, she speaks in a tried and tested manner. Mark Klenk met her at PEN. Since then, the two have been putting their heads together time and time again.
Mark Klenk was born in the United States, has lived in Austria since 1998. He writes novels, prose, and poetry in English and in German. In addition to his memberships with IG Autorinnen Autoren Österreich, P.E.N.-Club Austria, Writers in Prison, Institut für Jugendliteratur, and IG Kultur Wien, he is a writer, literary translator, and visual artist.
The sense of the thing is the thing of the sense. Whether poetry, prose, novels, essays - his texts have impact. Relentless changes of perspective, hard topics and creative plots are part of the portfolio. The world has enough average texts. He has raised expectations, because readers deserve that! He is now investing this energy in WORDS AND DEEDS.

Our areas of focus,
are psychological and social themes:
| | | | |
| --- | --- | --- | --- |
| ●  Depression | ●  Panik Attacks | ●  Meaning in Life | ●  Grief |
| ●  Crises | ●  Monotony of Daily Life | ●  Lockdown Crisis | ●  Aimlessness |
| ●  Self-awareness | ●  Self-reflection | ●  Sadness | ●  usw. |
WORDS, WHICH HAVE BEEN TURNED INTO DEEDS:
Collaboration with verein-freiraum Leibnitz
Supporting a charity event (17th of March 2022) run by FZA
Organisation of a charity event (2nd of April 2022) HERE
Books for Ukrainian kids HERE
Supporting Ukrainian kids with art classes HERE
Using art as a tool against fear and depression by youth and young adults HERE
Would you like to help out in some way?
Let WORDS become DEEDS! Together we are strong.
●  Your donations help! They give meaning and make all these projects possible.
●  Dream with us! Together we will create new, innovative ideas!
●  Take part! We have tons of ideas. Would you like to volunteer for a part of it?
●  Come cooperate! Are you helping people already? You would like to reach more people? Or simply build up new innovative projects within your own organistion? Sometimes the solution is easy, but we need trustworthy (and creative!) outsiders to help us find our solutions.
HERE IS OUR BANK CONNECTION FOR DONATIONS:
Want to support a specific project?
Write it in the purpose during the transfer. Thanks!
Kulturverein WORTE UND TATEN
IBAN: AT70 2011 1844 1929 9500
BIC: GIBAATWWXXX

Vienna, Austria
Email: office@worteundtaten.at